One of Trans-West's greatest prides is being able to boast of being among the most modern heavy vehicle fleets in North America.
This desire to constantly modernize the equipment that we entrust to our drivers is one of the reasons why they are proud to wear our colors.
Our president, Réal Gagnon, has always been keen to keep abreast of all the technologies that could improve the safety of its drivers, the goods that Trans-West Logistics transports on behalf of its customers year after year while achieving our objectives in terms of environmental protection and profitability.
The perfect vehicle for efficiency, performance and highway safety.
Advanced predictive cruise control
Aerodynamic performance EPIQ
Bendix Wingman Fusion Series
Powertrain PACCAR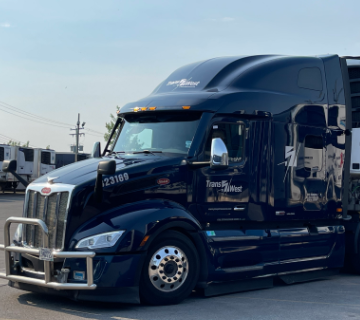 HYUNDAI TREANSLEAD THERMOTECH 53 SEMI-TRAILER WITH THERMOKING UNIT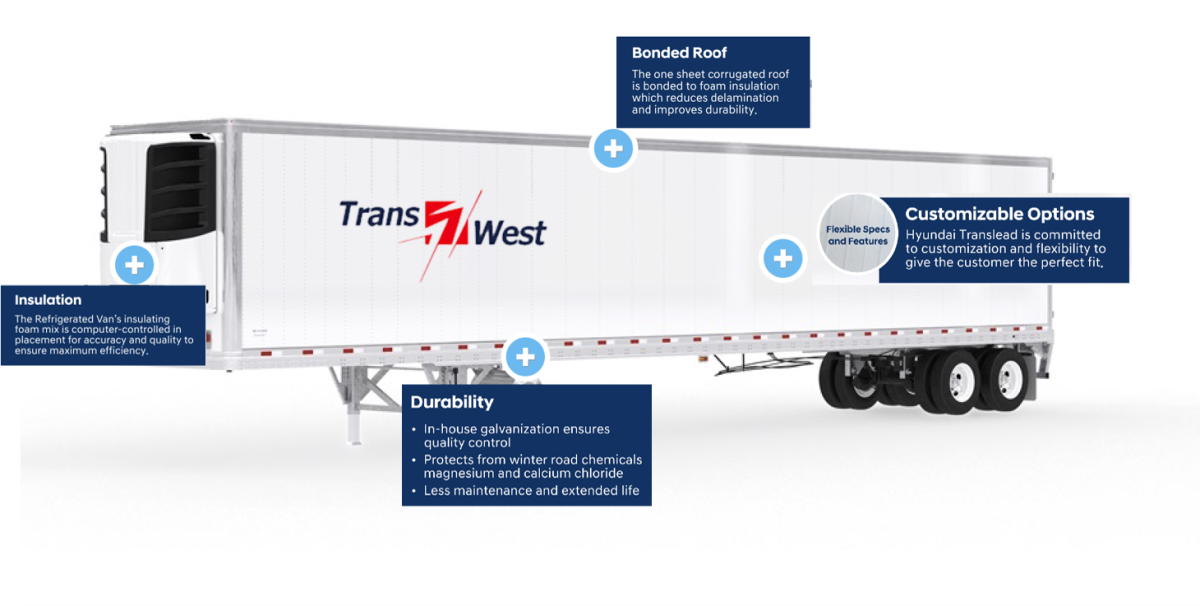 Our refrigerated trailers, managed and tracked by satellite, are equipped with isothermal controls that comply with the strict environmental regulations of the State of California. When they return from each trip, they are washed, inside and out, a guarantee of safety for us is essential.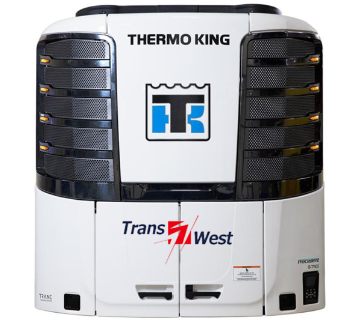 The trailers are Hyundai Treanslead ThermoTech which are designed to be the most efficient refrigerated trailers on the market. Thermal efficiency, lighter weight and greater durability speak to their commitment to excellence and that's why Trans-West uses these trailers. The trailers are equipped with a Thermoking C-600 temperature refrigerated unit. This reefer operates consistently throughout its life cycle. Air chutes and return air baffles provide optimal airflow and even temperature distribution to reduce hot spots to ensure stable temperature throughout the trailer to maintain product quality being transported.
The maintenance and repair facilities at our Lachine terminal allow our mechanics, so as not to call them our experts, to perform all the periodic maintenance required for our fleet of rolling vehicles as well as all our refrigerated units that equip our trailers dedicated to our transport operations as well as our rental service.
Our workshops, made up of six doors for the truck part, two doors for the trailers as well as our workshop dedicated to changing tires are equipped with all the tools necessary to keep our fleet in perfect working order 365 days a year.